... I was hungry, and you fed me.

 I was thirsty, and you gave me something to drink.
– Matthew 25:35
Welcome to Matthew2535
We were registered as a Non-profit company in August 2018 and is also registered as a non-profit organization in South Africa. We are dedicated to distributing food to the needy in the Durban area. Although we also distribute blankets, clothing, and diapers. We operate in the greater Durban area as far as Ballito and the Bluff.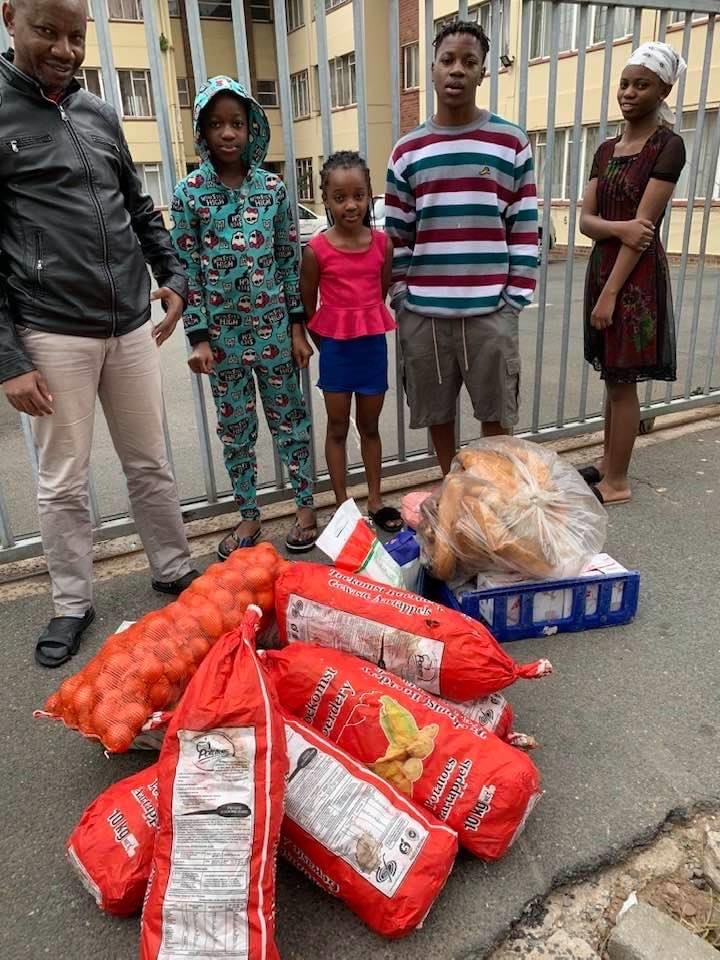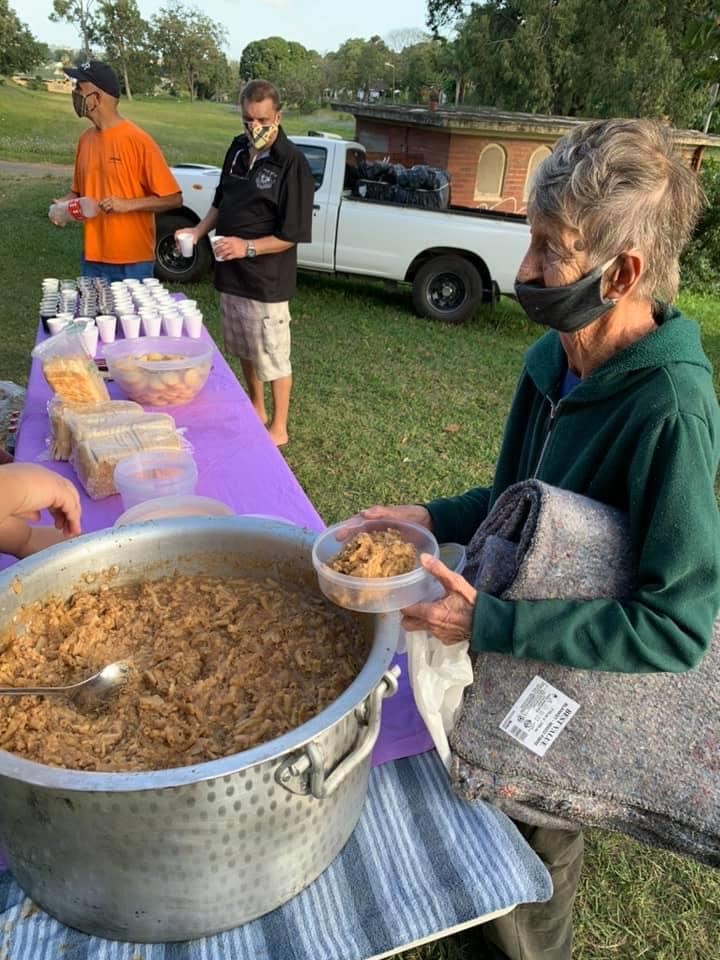 Donations
One in four South Africans are hungry. We rely totally on donations to be able to feed the hungry. Supermarkets (Woolworths, Spar and Pick n Pay), Roundtable who donate food, blankets and money to us and the many caring people who donate food (both prepared and unprepared, plus funding)
COVID19
During the Covid 19 lock-down we have seen a surge in hungry people asking for food. Before the lock-down we were feeding about 200 people and now it is more than 1000. During May 2020 we distributed about R 120000 worth of food to more than six hundred people. In June we anticipate giving out more than R 200000 worth of food to more than 1000 people.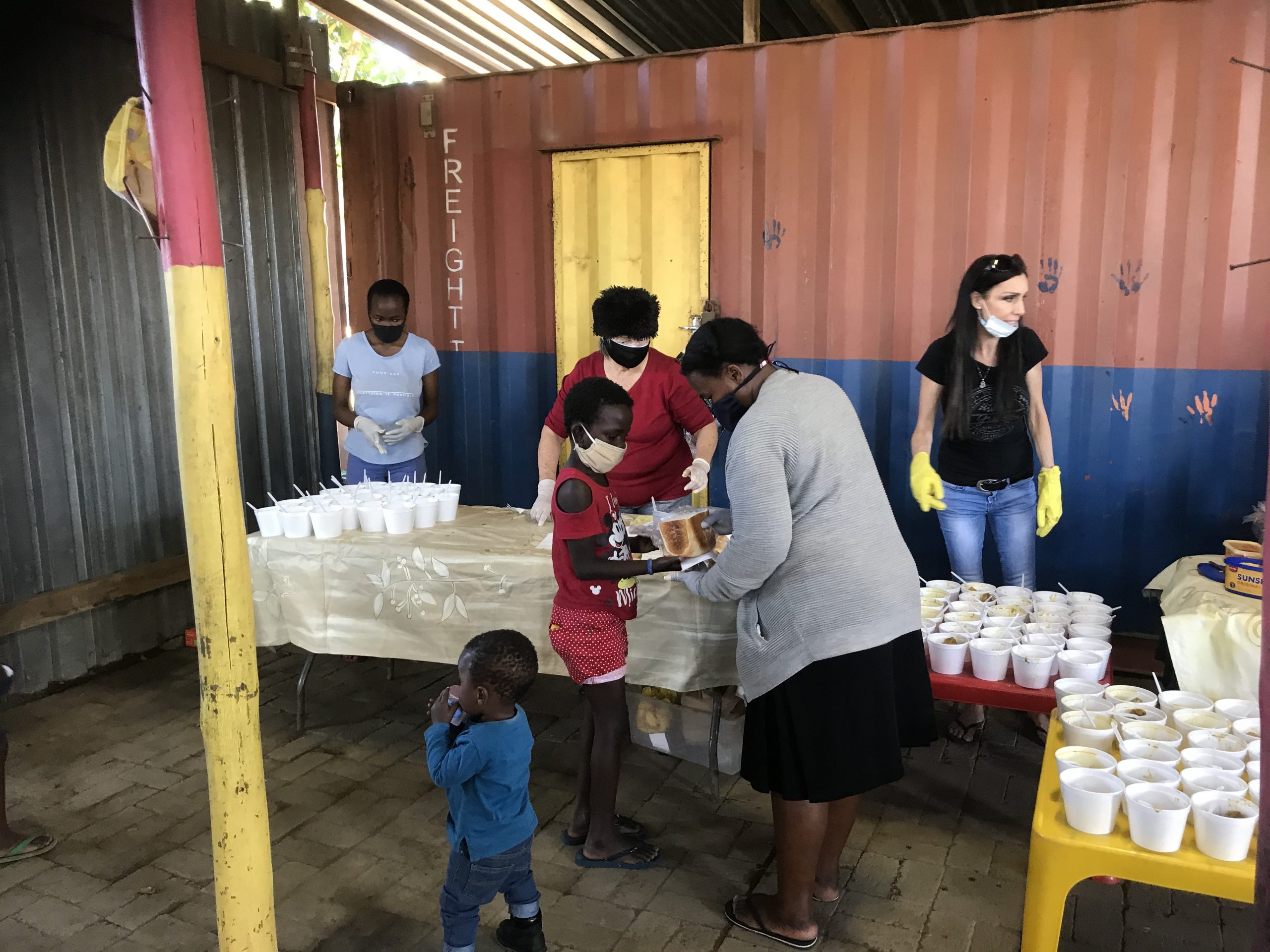 Our Beneficiaries
Currently we operate two feeding programs, which feed between 130 and 250 people daily in Bellaire and Seaview. We also donate food to a community run feeding program in Briardene.
We distribute fresh and non-perishable foods to orphanages, a baby home, churches, and about 100 families. We distributed 400 blankets in May and June.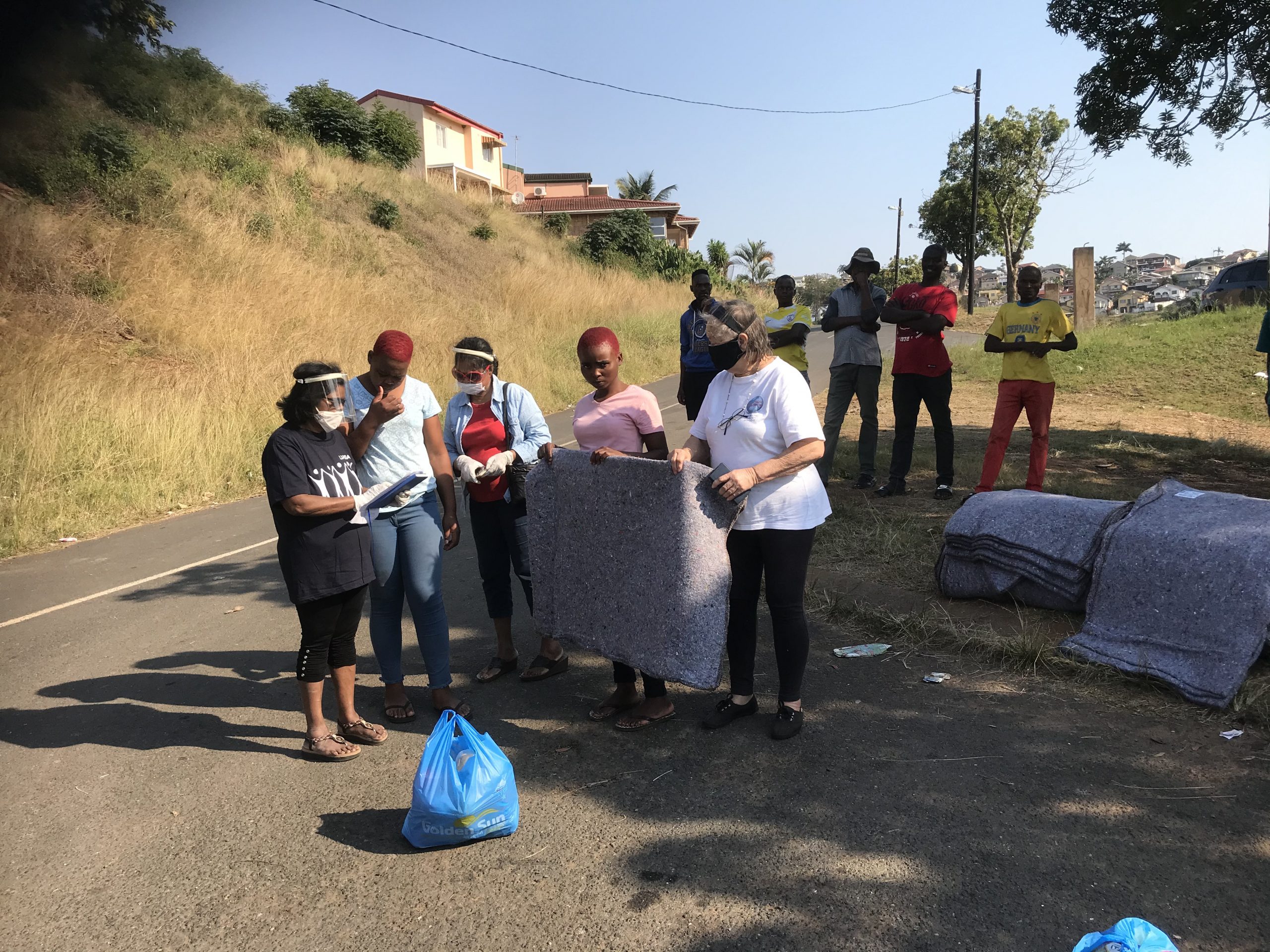 Volunteers
Our team of about 20 committed volunteers do not earn salaries and cover their own expenses.
They give tirelessly of themselves, whether delivering food parcels or manning feeding programs, they ask for nothing in return.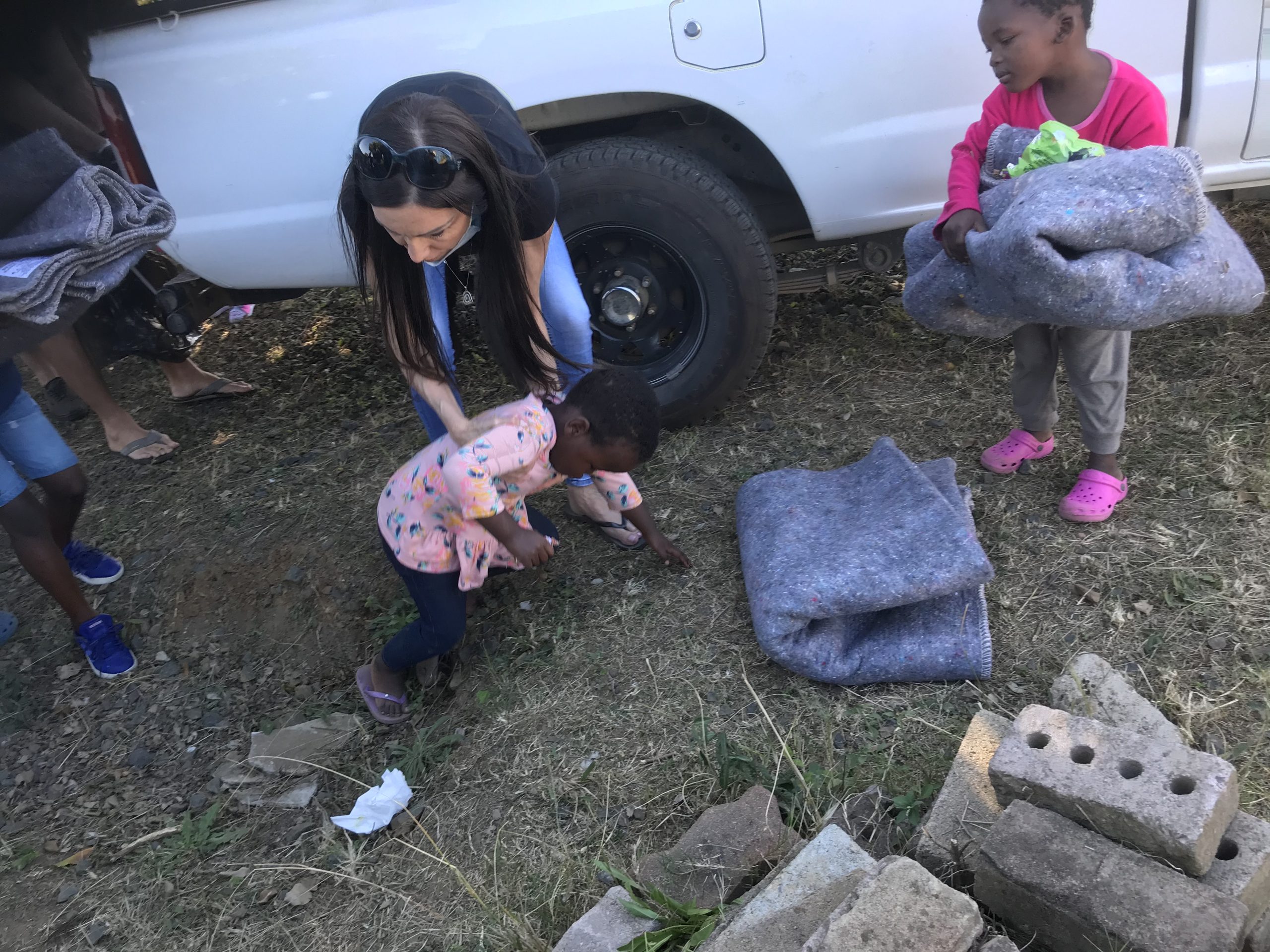 Non-Discrimination
We do not discriminate against anybody. If they are hungry and we can help them, we do, regardless of who they are.
Zero discrimination based on race, religion, gender or for any other reason.
The Pain of Giving
Two things I will probably never forget. One of the feeding schemes we support in a nearby informal settlement, called to say that they had depleted all their food supplies and asked if we could help. We put together rice, tins of food, porridge, maize meal, and bread. On the way Yvonne asked me to start at Food Lovers' Market.
Inside she bought 2 bags of potatoes and one bag of onions. One bag of potatoes was for home and others for the settlement. My heart was wrenched as I watched as this 79-year lady scrapped together her last R 169 to pay for these food items. Her state pension had not come through as the government have delayed payment by about 4 days.
As we left the shop and headed to the settlement there was a hungry man asking for food. I had to ignore him even though the car was full of food, as the food was allocated to the settlement. This broke my heart. Even the gratitude of the people at the settlement does not heal the pain. There is just too much hunger and pain out there. At times it is overwhelming.
Joshua Baker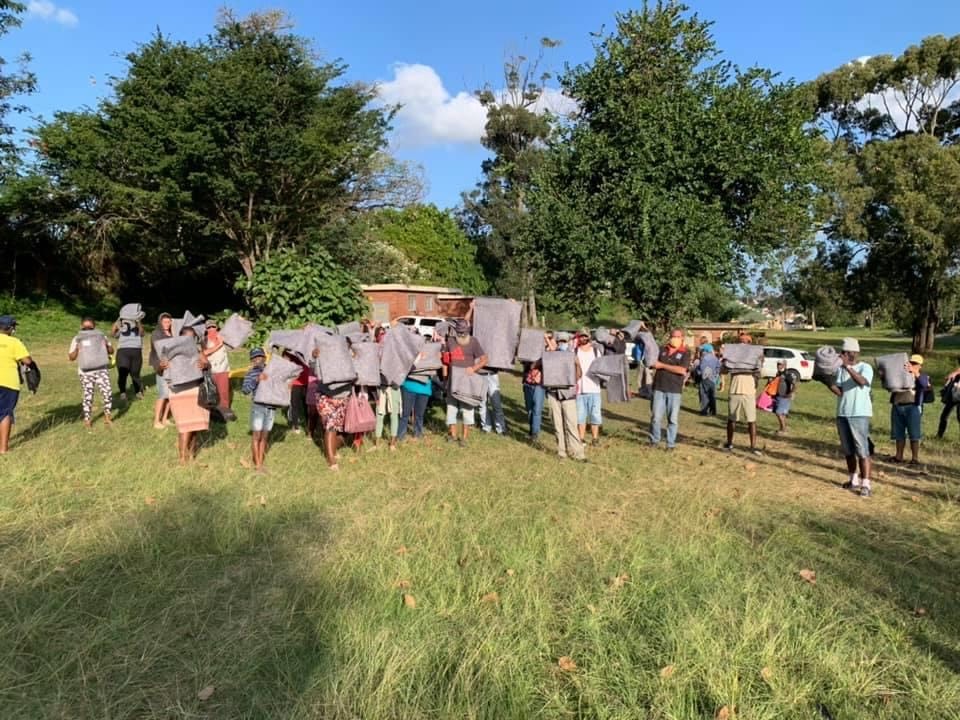 Let's Connect!
We'd love to hear your feedback or answer any questions you may have.